Current Location
May 30, 2020: We're outside of Flagstaff, AZ!
What's Next?
We're hanging out in Northern Arizona for another couple weeks before heading towards the mountains of Colorado.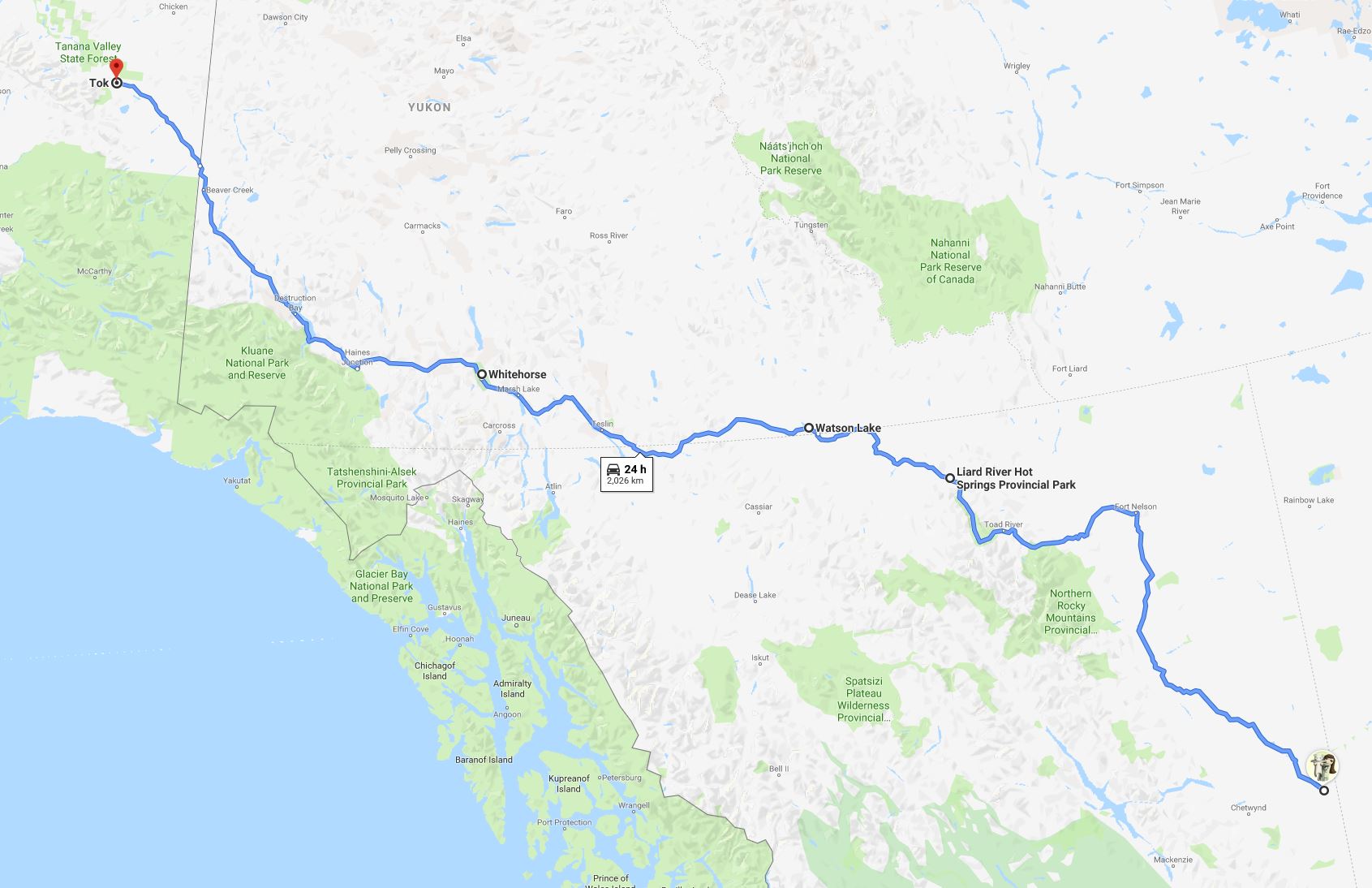 Where We've Been
We started in the north east at Acadia National Park and headed west. We spent some time with family in New Hampshire before moving on to the Finger Lakes region.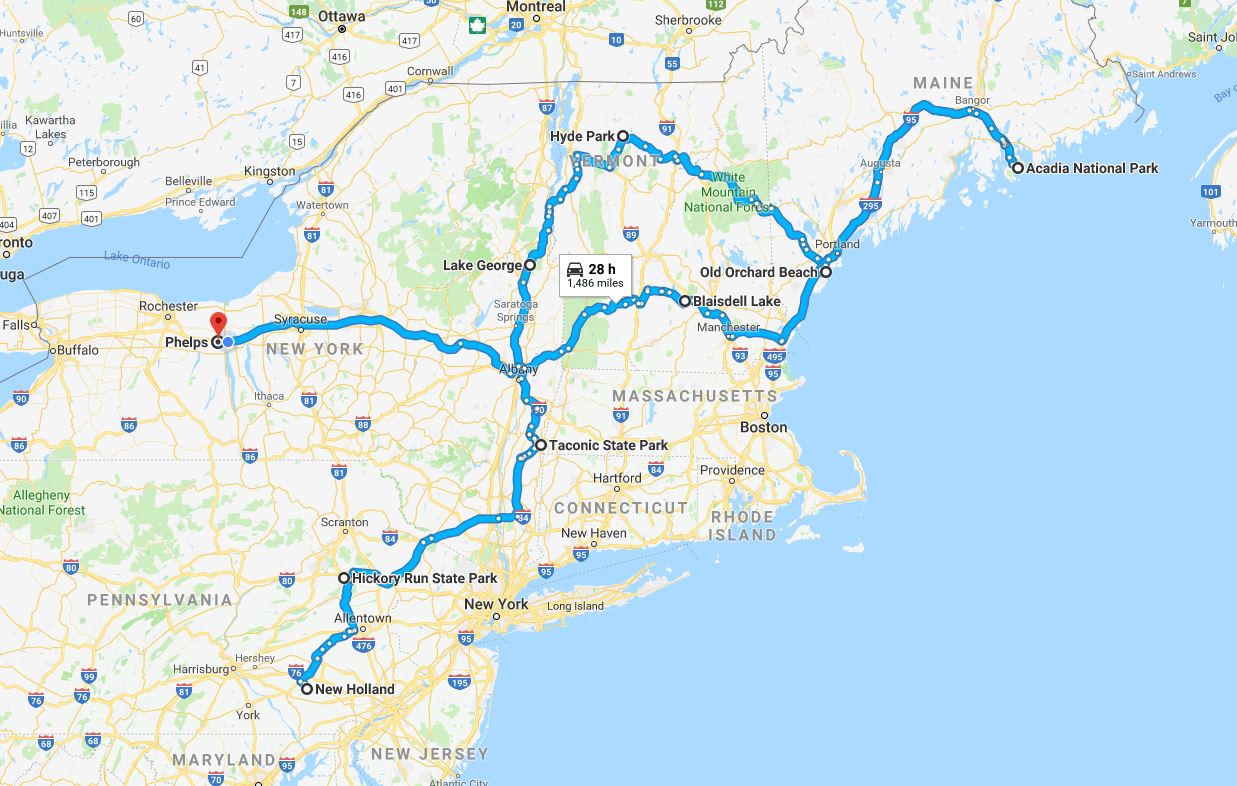 We left the Finger Lakes and headed to Cuyahoga Valley National Park in Ohio. After a few days there, we spent a couple weeks touring the lower and upper penninsulas of Michigan. We stopped in Rochester, Minnesota, to visit Sushila's sister, Chandra, before moving on to South Dakota.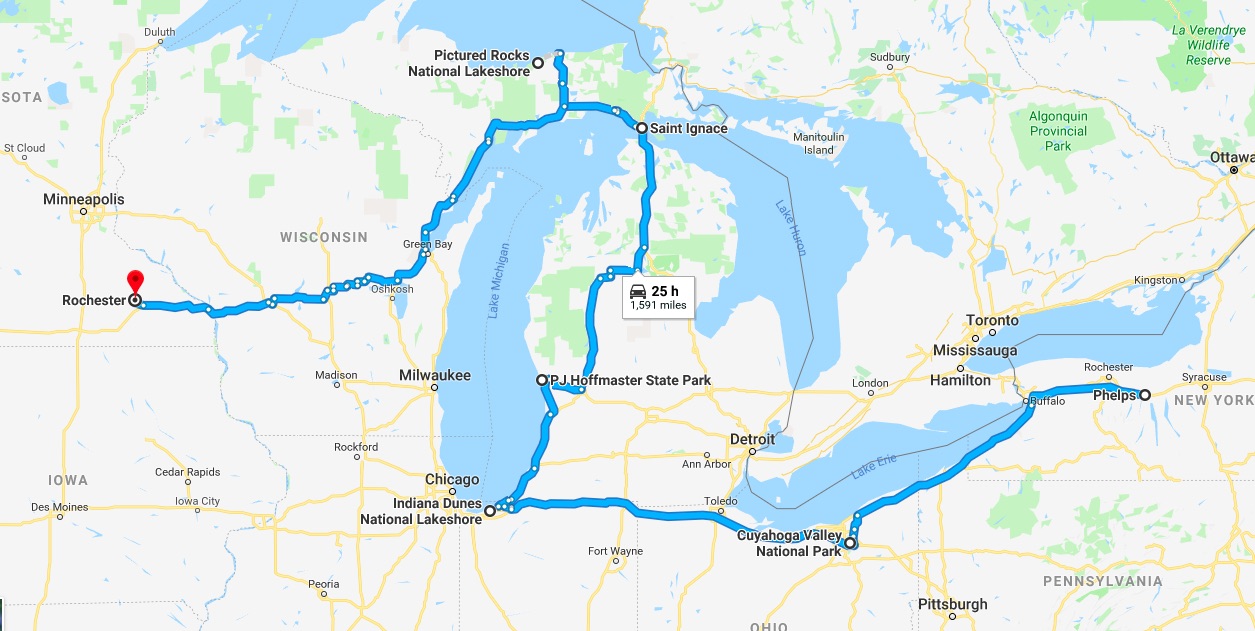 We visited Badlands, Wind Cave, and the Black Hills. We had a quick stop in Medora, North Dakota, to visit Theodore Roosevelt National Park, and then we moved on to Helena, Montana, to visit family.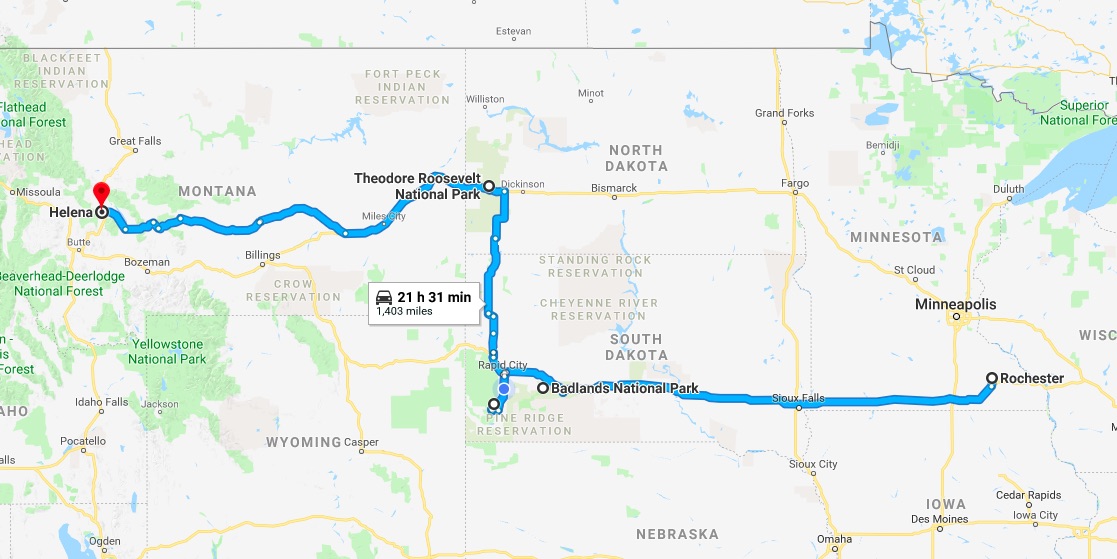 We spent 3 weeks in Montana before heading south through Idaho, visiting Craters of the Moon and the Sawtooth National Recreation Area. After that, we spent a week at Grand Teton National Park. Finally, we moved on to the Denver, Colorado, area to spend a couple weeks with my brother.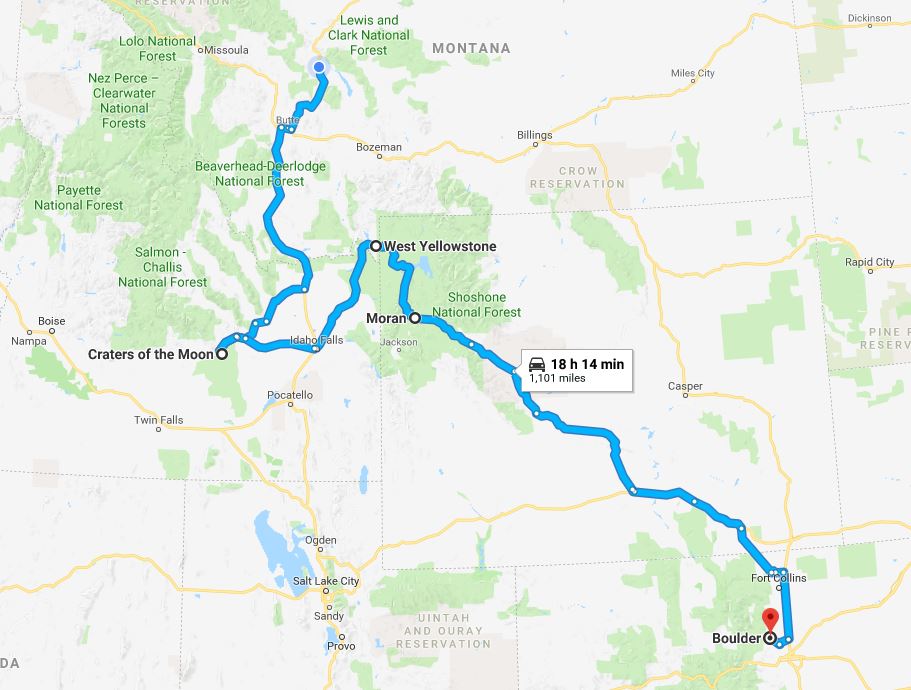 We left Denver heading south, camped in La Veta, Colorado, for a few days, and stopped at Great Sand Dunes National Park. We left before it got any colder, spend a couple nights in Amarillo, Texas, to resupply, and then we went to Wellington, Texas, for NomadFEST.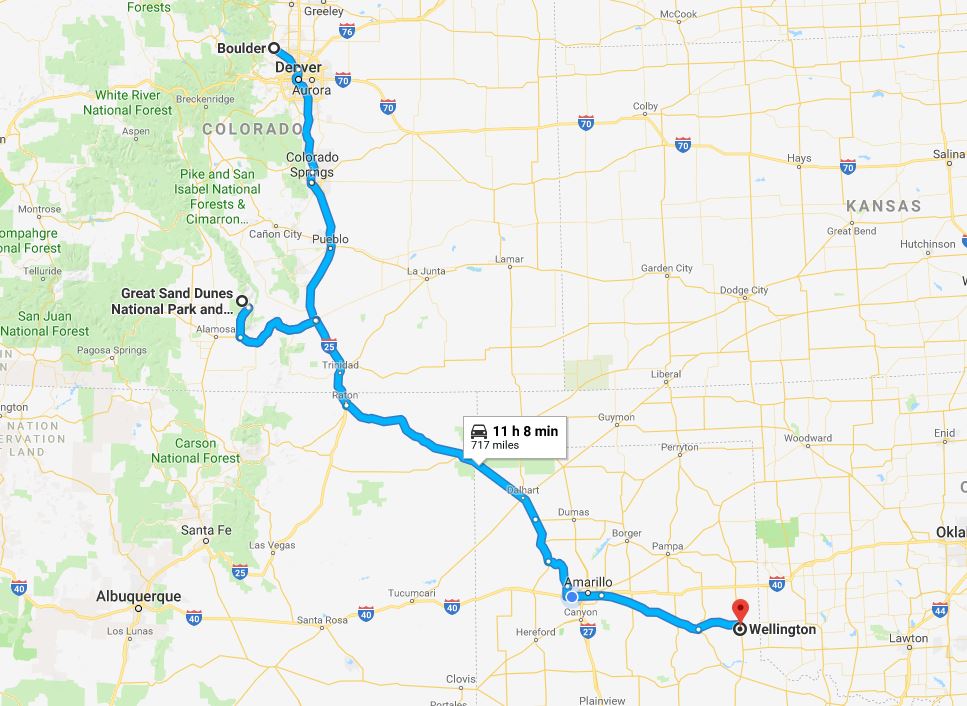 After NomadFEST, we traveled back into the panhandle of Texas to visit Lake Meredith and Alibates Flint Quarries National Monument. We did a quick stop in Midland, Texas, to visit Sushila's grandmother, and then we headed for hill country. We spent a couple weeks in Austin and a couple weeks outside of San Antonio. We went back to Midland for Thanksgiving, and then we headed down to Big Bend National Park. After Big Bend, we headed northwest to Guadalupe Mountains National Park and Carlsbad Caverns National Park, with a quick weekend stop at Davis Mountains State Park.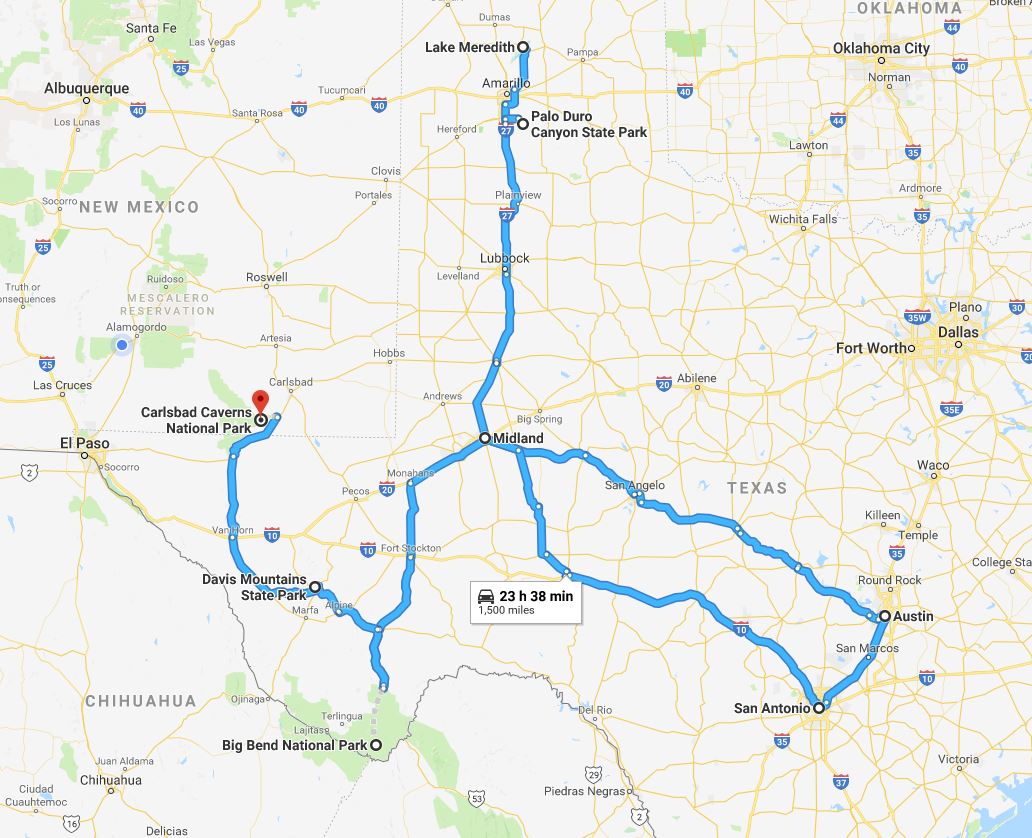 We left Texas, stopped at White Sands National Monument in New Mexico and Saguaro National Park in Tucson before landing near Phoenix, Arizona. We parked the RV for a couple weeks and flew home to Pennsylvania for the holidays.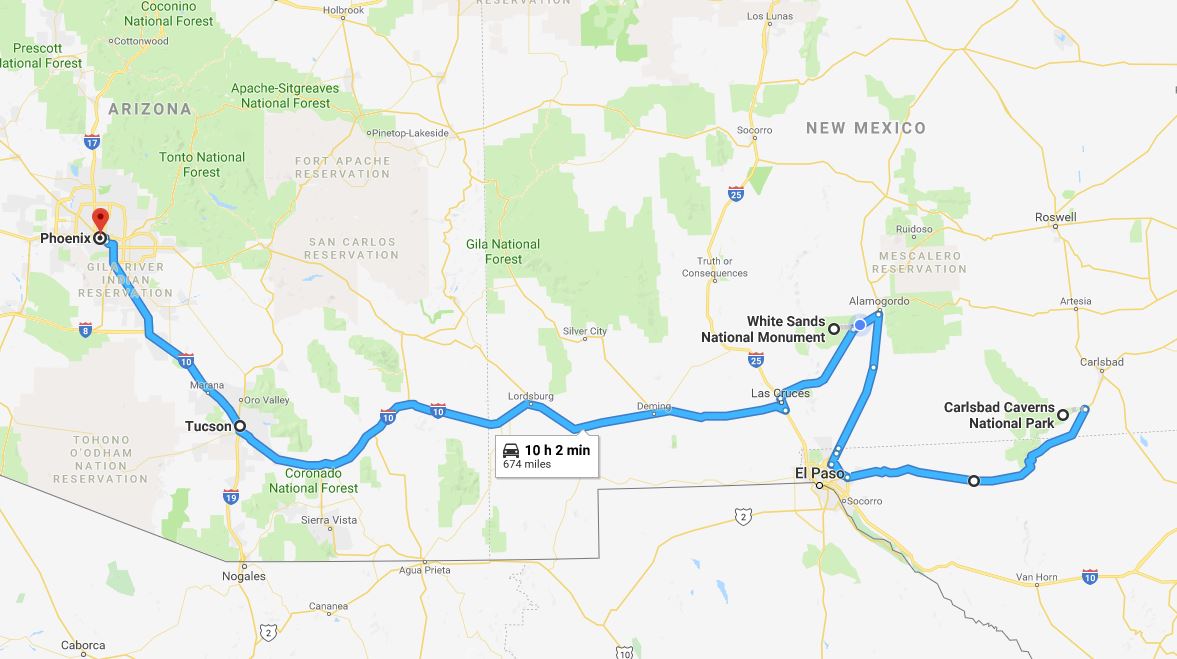 After the holidays, we flew back to Phoenix and traveled out to Quartzsite to meet up with Xscapers for New Year's Eve. After, we moved up to Lake Havasu City, Arizona, for the Xscapers Annual Bash, and finally we joined the Xscapers for a 10-day trip to San Felipe, Mexico.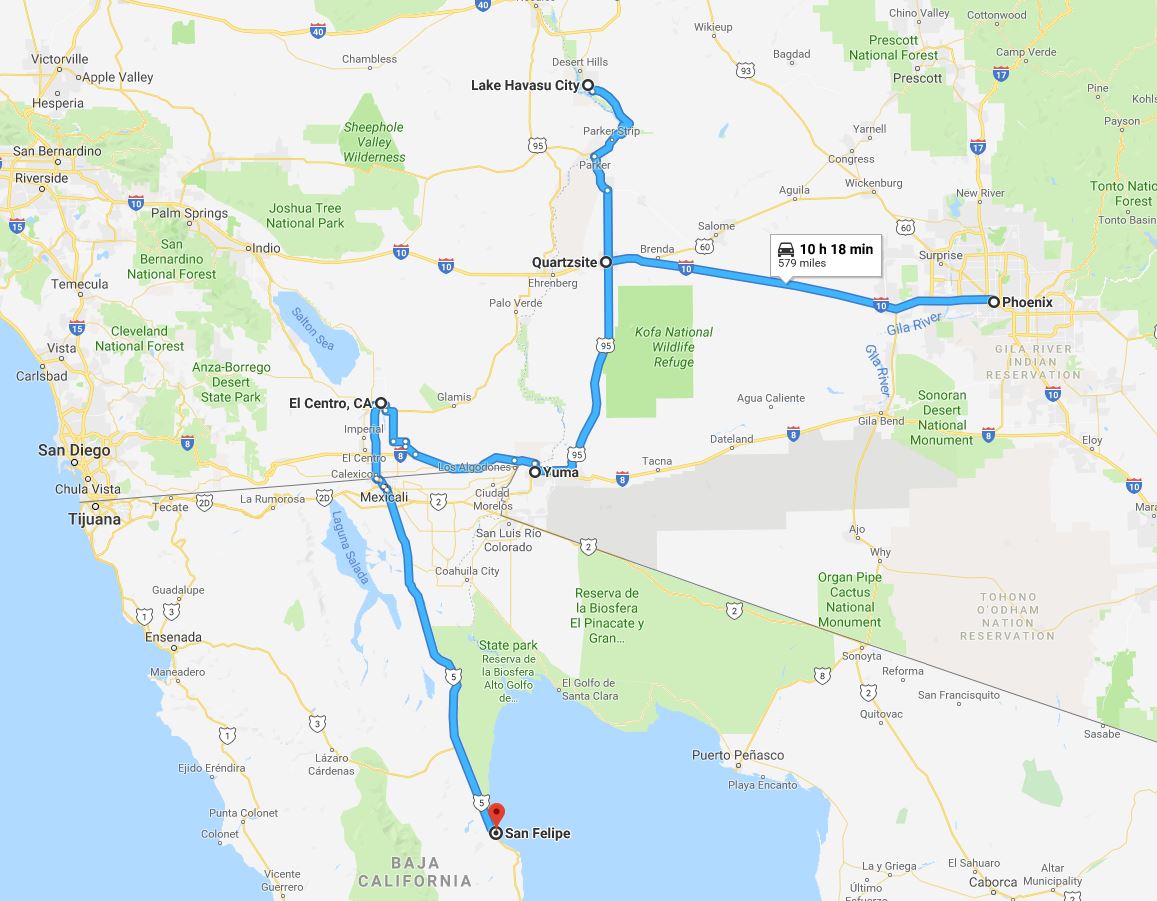 After Mexico, we spent two weeks boondocking just south of Joshua Tree National Park. Then we moved to Sedona, Arizona. We met up with friends from New York and explored Sedona, the Grand Canyon, and Page, Arizona. When our friends left, we dodged some cold weather moving in and headed to Las Vegas and Lake Mead for some warm weather and fun.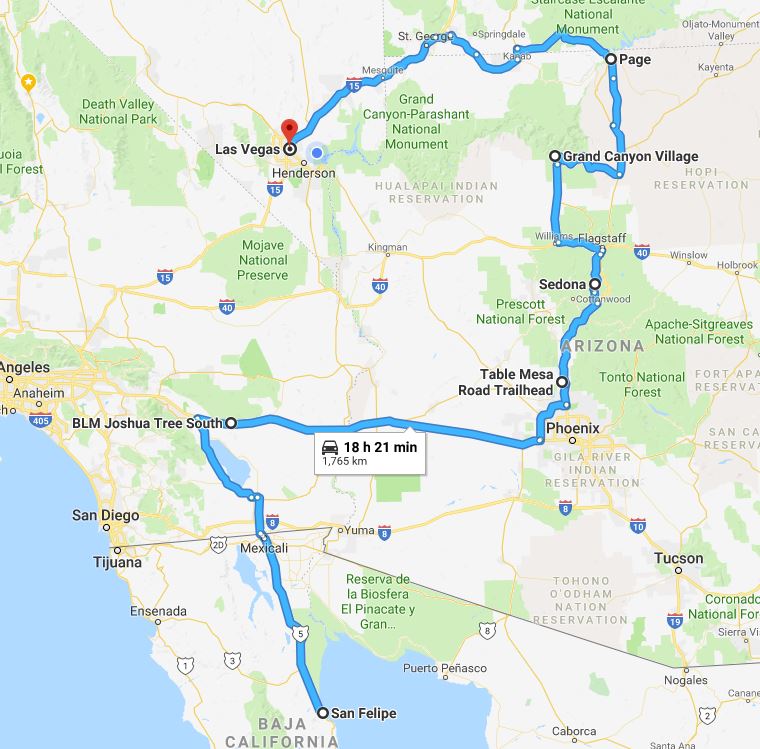 We left Las Vegas and headed toward Moab, Utah, with a quick stop in Page, Arizona, again.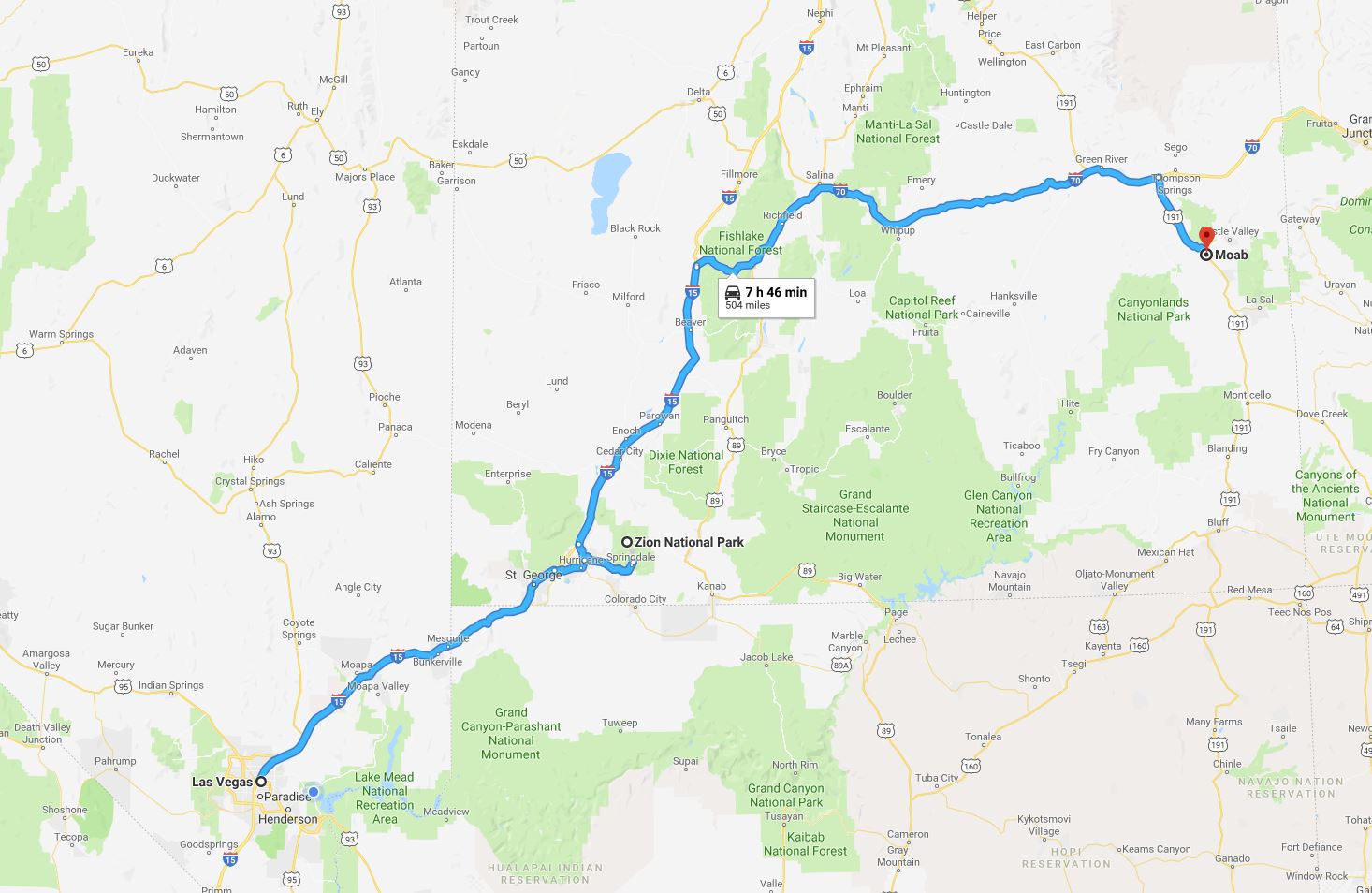 We spent a month in Moab, Utah, before starting the trek north for Alaska. We stopped in Salt Lake City, Utah, for a few days and then moved on to Helena, Montana, to visit Will's cousins. We made a quick stop at Glacier National Park and then crossed into Canada.